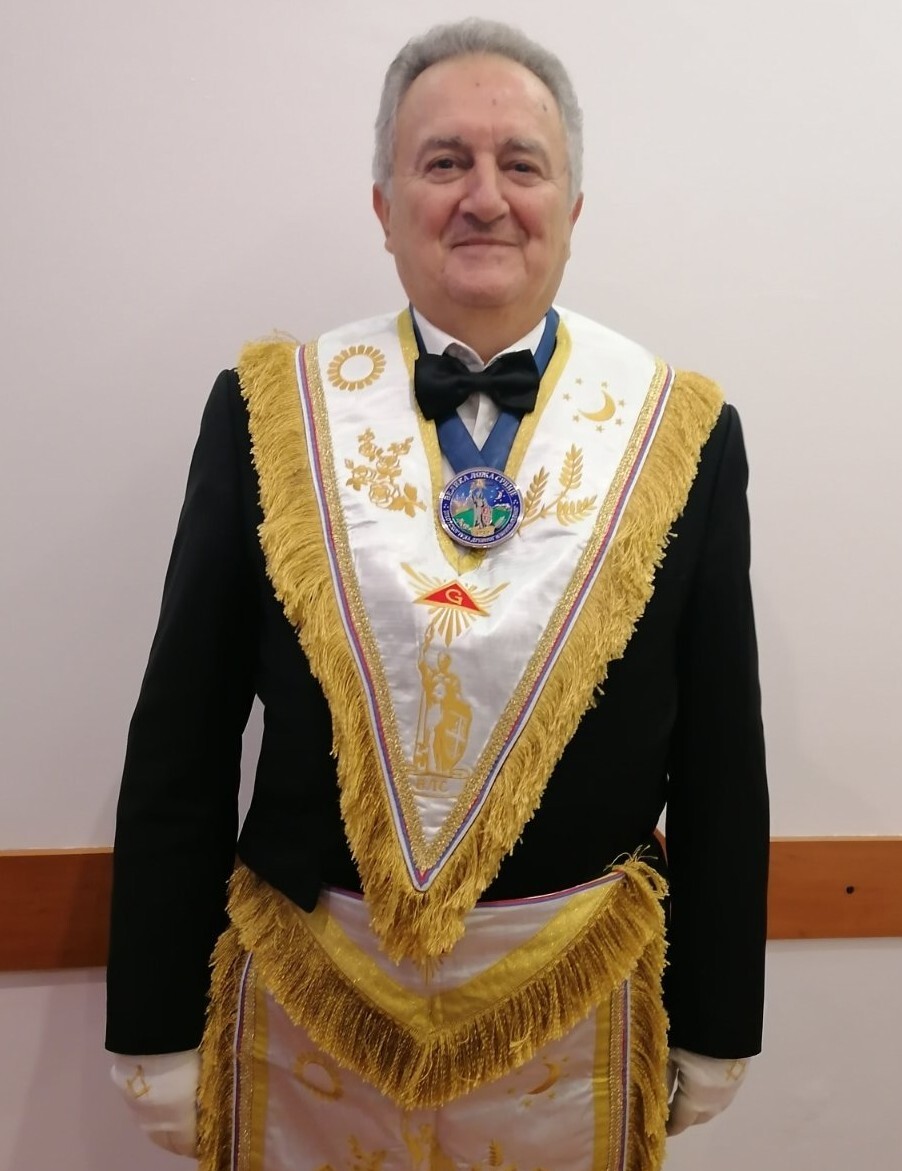 After 25 years of existence of our Brotherhood in the Republic of Serbia, after all the misfortunes that have befallen upon us, and with the daily pressures used to weaken our Fraternal Chain and that the righteous Brothers stray from the right path of Truth, at last we, as free, have chosen our own way. Nothing other had been left to us than to take each other into even stronger Fraternal Chain and, united, move into the process of forming the Grand Lodge of Serbia, which will, I am sure, will be the right place for studying of Freemasonic history, a place for brilliant Works on the discovery and the comprehension of the Truth, a place which will to all fair Brothers provide equal opportunities for advancement on the Path to the Light.
For such a place and with such Brethren, I am ready to come to grips with all the possible and impossible problems which can befall upon us.
Since we established the Grand Lodge of Serbia and registered it in the Register of Associations of Republic of Serbia, the great work on the preparation of the Obedience status laws is in front of us, because we are, I am convinced, the people and the Brothers of order and law. Of course, all acts must be harmonized with higher laws, the Constitutions and Statutes. I am pleased that among us there are Brothers in legal profession, skilled in these matters.
Further on, we are on our way for gaining an international recognition, which will not be easy and will be strewn with thorns, with "pistons in the wheels" and numerous obstructions. I am happy that our foreign Brothers, with whom we have bound as Twin Lodges, are interested in our activities, and what they are willing to work together with us and continue to be a part of the same unbreakable Chain of World-wide Freemasonry.
A permanent task of a Freemason, and especially ours, is the expansion and strengthening of the Fraternal Chain and reception of new Brothers. However, we must be careful and selective. Uncontrolled reception has brought us to the current situation. Among Candidates, we must recognize those who deserve our respect and who already have Freemasonic properties, because, as told by our great predecessor, our Brother Momčilo Stanković: "Freemason is not created. Freemason is born."
I am sure that we are able to deal with the future. There are enough of us, we have the will and knowledge, and nothing can hinder us on our journey towards the Light.
I've said.
Brother Zoran Knežević,
Master of the Royal Arts,
Grand Master of the Grand Lodge of Serbia