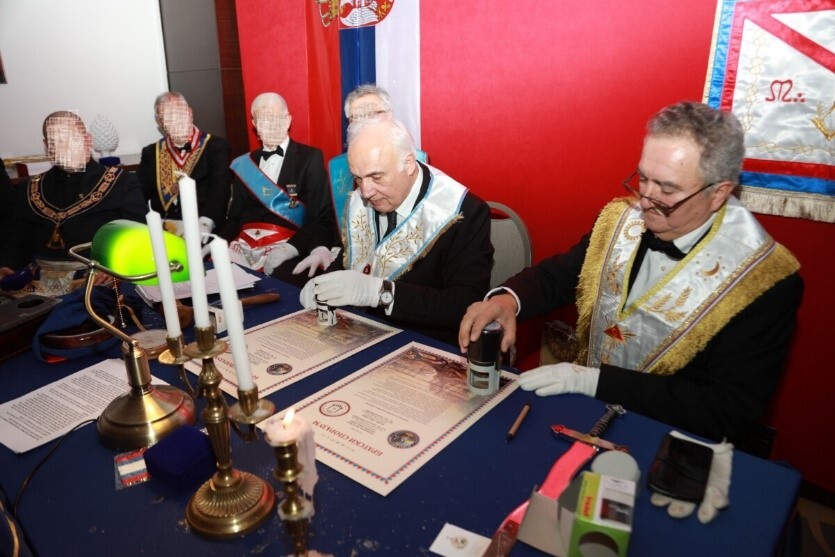 On Nov. 25th 2019, the Treaty on Fraternal Cooperation was signed between the Traditional Grand Masonic Lodge of Serbia and the Grand Lodge of Serbia. With the signatures of the Grand Masters of both Grand Lodges, the previous agreements and harmonization of positions that lasted more than a year were crowned.
The Solemn Ritual Work, which was held in the temporary TGMLS Temple, was preceded by a meeting of the Brothers who made up the GLS Delegation and the host Brothers. Both sides represented Brothers who were initiated into the Freemasonry in the same Venerable Lodge "Pobratim", which was then part of the Grand Lodge of Yugoslavia. More than a quarter of a century has passed since then. Due to the circumstances and events of the past period, the Brothers found themselves in different Obediences, but they were never in conflict on any basis. That was one of the key bases in the mutual agreements to draw up and sign this Agreement.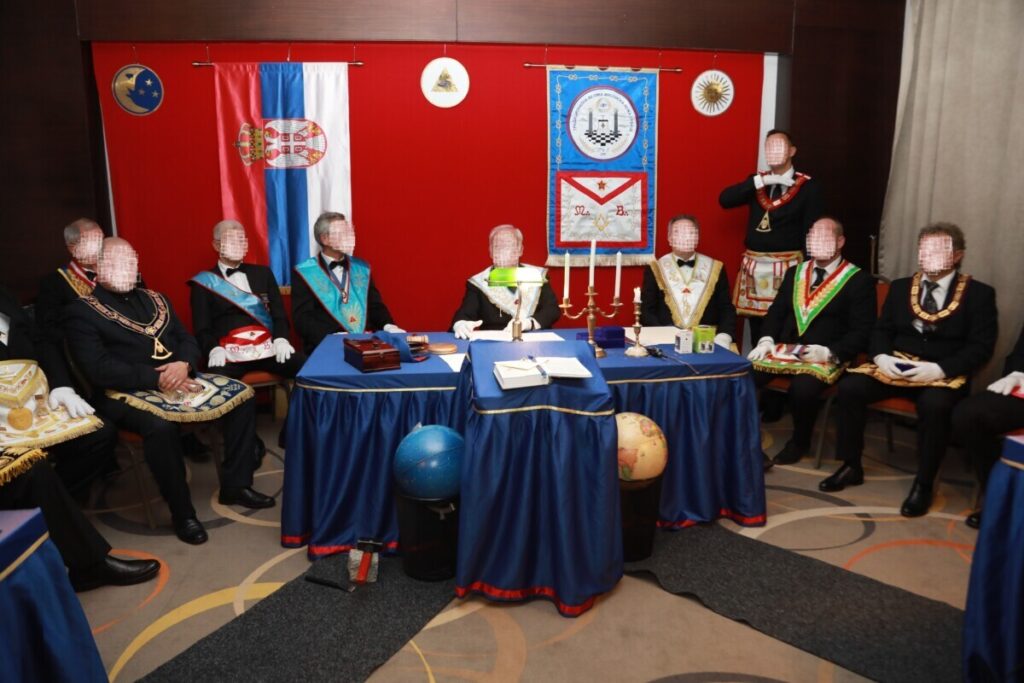 Considering that some Brothers on both sides did not have the opportunity to see each other, some even for fifteen years, the meeting this time was cordial, full of emotions and positive energy. The invitation to begin the Ritual Work interrupted for a while the heartfelt evocations of bygone times.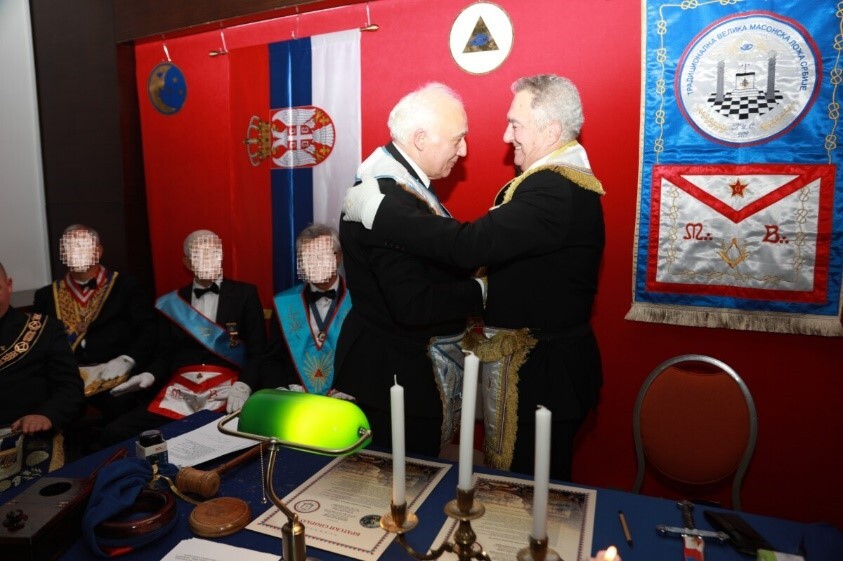 At this Solemn Work, in addition to the Delegations of the two Grand Lodges mentioned, there were also Delegations of Grand Lodges from Austria, Hungary, Romania, Montenegro, Malta and Italy and two more Grand Lodges from Serbia. The work was held in a crowded Temple and was performed flawlessly according to the Ancient and Accepted Scottish Rite. The event confirmed that the Chain of Brotherhood is inevitably expanding and becoming stronger and stronger.
The TGMLS Grand Master received special gifts from all the Grand Masters, and in return he handed each of them a gilded trowel with an engraved date to commemorate this solemn event.
The socializing continued at the Agape, which was excellently organized by the Brothers from the Traditional Grand Masonic Lodge of Serbia. The Brothers remained in pleasant conversation well into the night.