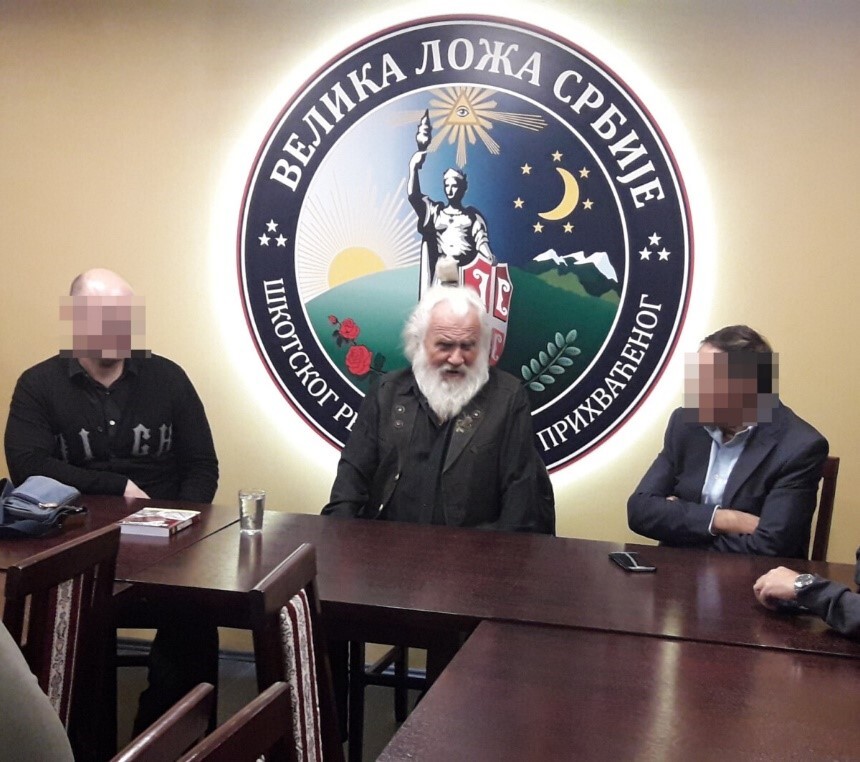 On the initiative of the Grand Chancellor of the Powerful and Respected Grand Lodge of Serbia, Brother V.R. on Friday, Nov. 8th 2019, a literary evening of the doyen of Serbian journalism, philosopher and writer Dragan Jovanović was held in the premises of the Club of this Obedience.
It was a seductive provocation of the spirit of Dragan Jovanović, whom many call the "Serbian Ruzhdi" because of his free-spirited interpretation of Serbian history and the glorification of the old faith in the god Vid, but also in God. Often dealing with domestic literary criticism, which persistently silences him, Jovanović was once praised by intellectuals, such as Ivan Đurić, but also Dragoš Kalajić, comparing him to Bulgakov and Umberto Eco.
For the first time, the doors of the Club were open to an author who was not initiated into the secrets of Freemasonry, but also to a wider audience.