The delegation of the Grand Lodge of Serbia led by the Most Worshipful Grand Master Brother Z.K. she attended the Ritual Work during the consecration of the Temple of the Great Spiritual Lodge of the Freemasons of Serbia "Sub Rosa", which was held on Sep. 21st 2019 at Orient Belgrade. Brethren from Austria, Liechtenstein, Croatia and Montenegro also graced the festive Work with their presence.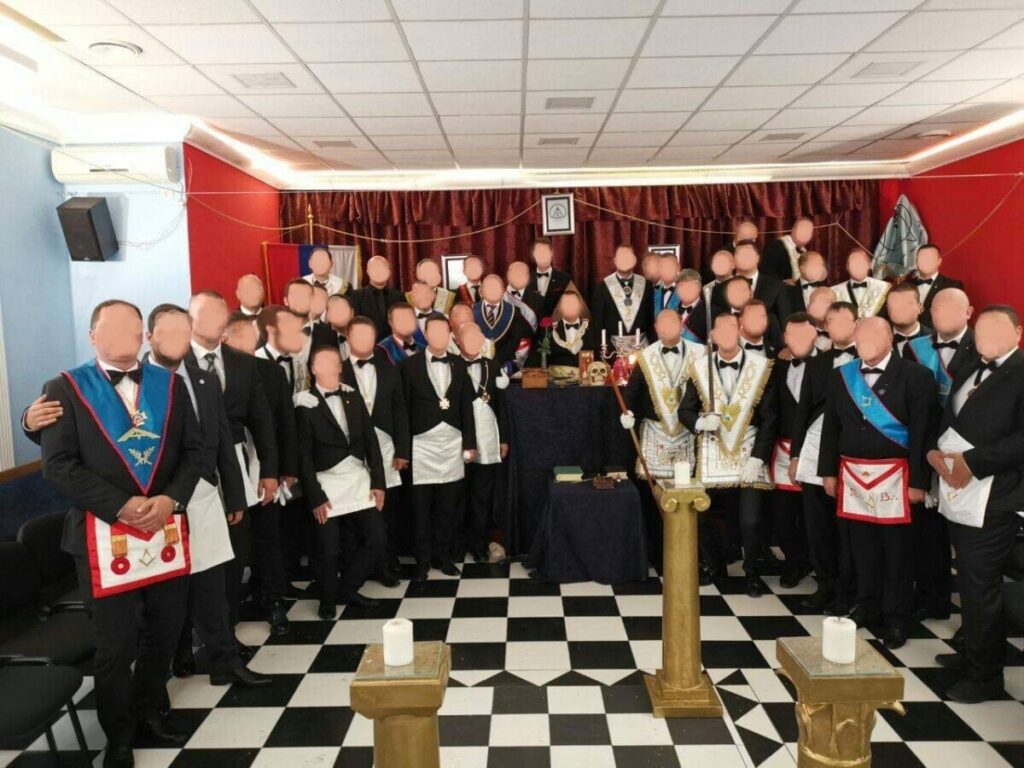 At an opportune moment, Grand Master GLS Brother Z.K. presented to the Grand Master GSLFMS "Sub Rosa" Brother A.N. oil on canvas, Work of Br. B.T. and on that occasion conveyed the greetings of the Brothers from GLS as well as good wishes for the continuation of further construction.
After the end of the Ritual Work, the Construction continued at the Agape in one of the Belgrade restaurants, where the Brothers from Sub Rose showed themselves and proved themselves as excellent hosts.
This meeting confirmed the wishes of all present, namely that the expansion of the Fraternal Chain is one of the most important tasks of the Freemasons.